MATERIAL – we work with materials supplied either by you or by us. All materials can be cut by us (depending on the options of the saw). We offer warranty in the form of a certificate of applied material. The same goes for heat treatment.
We got experience in the production of parts from the following materials:
STANDARD STEEL
STAINLESS STEEL
ALUMINIUM
PLASTIC
CAST IRON
NON-FERROUS METALS
We are able to provide heat treatment:
CEMENTATION
HARDENING
NITRIDING
PLASMA-NITRIDING
CARBO-NITRIDING
BRONZE
CUTTING ROOM – We are equipped with two automatic saws KASTO Twin A4 and KASTO Win A 3.3. Thebrand KASTO belongs for decades among the best suppliers of dividing equipment all over the world.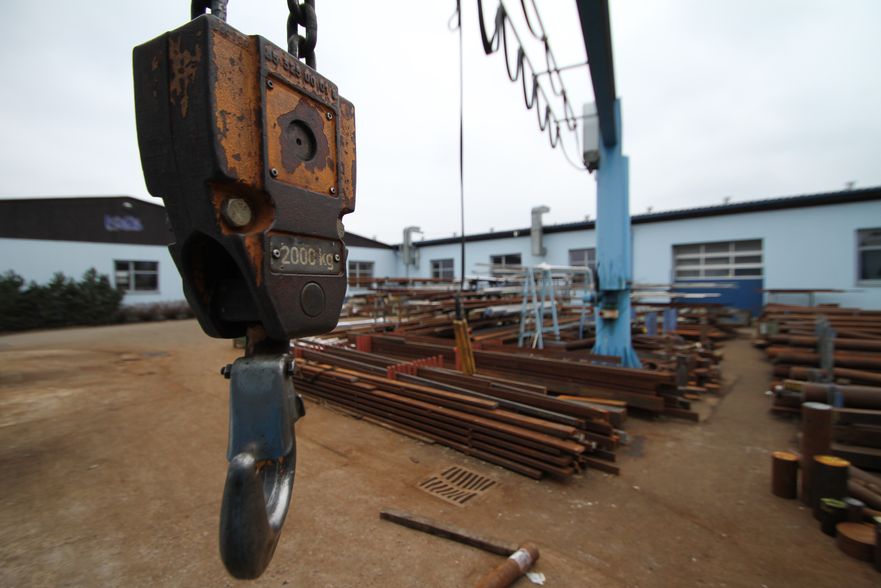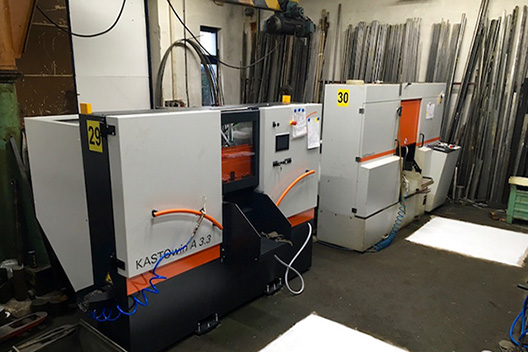 The majority of surface treatments are provided in cooperation, thus we offer these only for goods manufactured by us.
Blackening
Anodizing: Natural, black, yellow, blue
Galvanic zinc: blue and yellow
Hot dip galvanized
Lamellar zinc
CARBONITRIDING ARCOR, TENIFER, MELONITE – Salt bath nitriding
Salt bath nitriding: RAL colours or undercoat (during coating, we are able to preserve surfaces or threads according to technical documentation or preferences)
Furthermore, we are able to arrange: nickel coating, phosphate layer, hard chromium plating, silver coating and other more according to customer requirements.